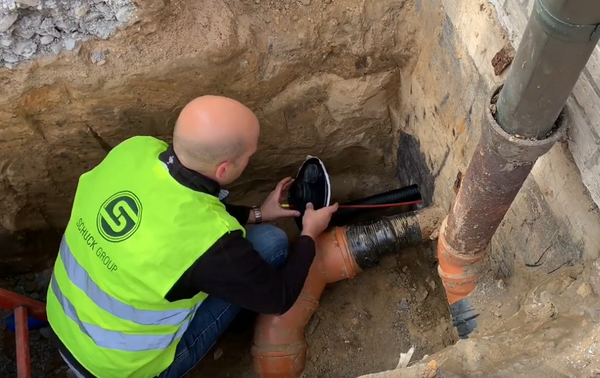 SCHUCK MODULAR HOUSE ENTRY MHP CONSTRUCTION SITE
The installation of a Schuck Modular House Entry MHP is carried out in a few simple steps and is made particularly safe by the coordinated accessory system.
The combination with the Schuck Pipe allows parallel installation of a pipe for fibre optic connections in one work step.
The Schuck sealing flange completely restores the existing building seal.
 MHP Product Features and Benefits
One component for electricity and water

Low stock keeping due to few variants

Segment seal for stepless sealing

Large diameter range per seal

Tool-free assembly

Compact diameter

Sealed end cap prevents dirt and water

Well-Known installation system

Easy pulling in of the cable

Cable can be changed at any time
Video Of The MHP construction site
Download & Bonus material: