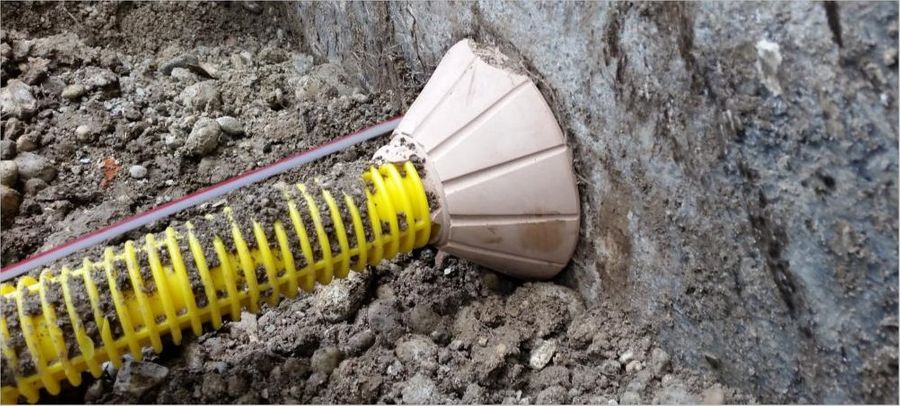 ESTABLISHING A TRENCHLESS HOUSE CONNECTION
The Schuck sealing system was specially developed to create trenchless house connections easily, quickly and safely. The civil engineering work is limited to a taping tee in the main line, while the rest of the route remains untouched, which saves time and money. This construction method is met with great approval by homeowners. The house connection is fastened and sealed in the usual high quality with Schuck Beto-Fix Plus.
PROVEN QUALITY
The challenge with trenchless house connections is making them gas and watertight, as well as tear-proof and torsion-proof installation of the house entry, in compliance with regulations - despite the maximum restricted access to the outside of the building.
Numerous test excavations were carried out to prove the high quality and reliability of the function of the sealing system. The same optimal filling pattern appears again and again (see above).
The installation in 5 easy steps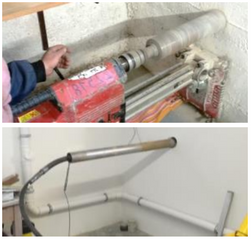 STEP 1
The hole is drilled by a core drill and, if necessary, secured with a drill support.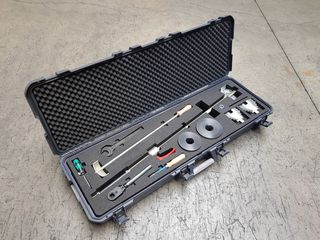 STEP 2
Soil on the outside of the building is loosened and removed.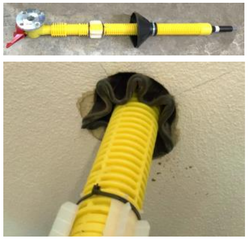 STEP 3
The house entry with sealing screen is pushed through the core drill hole.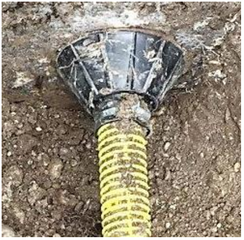 STEP 4
Sealing screen forms the outer casing for Schuck BetoFix Plus in the ground on the outside of the wall.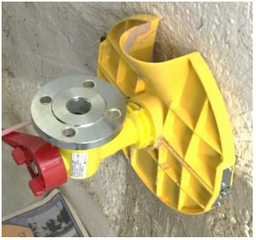 STEP 5
The building entry is grouted from the inside of the building with Schuck Beto-Fix plus.
HOW IT WORKS IN THE SCHEME
The clever way leads through below - without excavators - trenchless!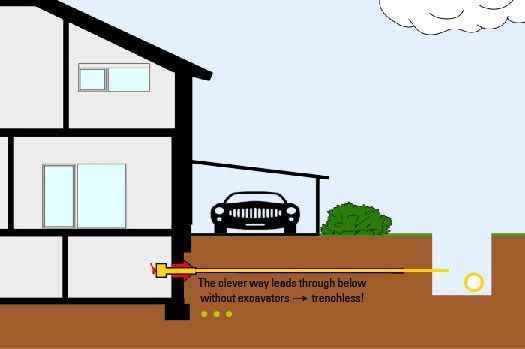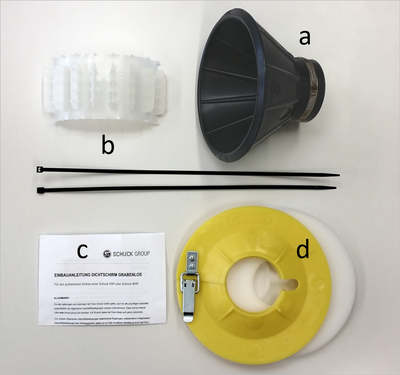 Everything that is required for assembly is included in the scope of delivery:
a. Schuck special sealing screen
b. Centering ring with cable ties
c. Detailed step-by-step instructions for correct assembly
d. Optical wall cover plate with foam compensation seal
The system is available for house connections from DN25 to DN50.
COMPATIBLE WITH ALL SCHUCK BUILDING ENTRIES
With the Schuck sealing screen for trenchless house connections, Schuck house entries can be poured into a wall without digging up in front of the building. The complete trenchless system, suitable for all media: gas, water, electricity - in each case also in connection with fiberglass. In this way, in addition to the media, an empty conduit for fibre optic cables can also be laid trenchlessly in one operation.
The system is available for house connections from DN25 to DN50.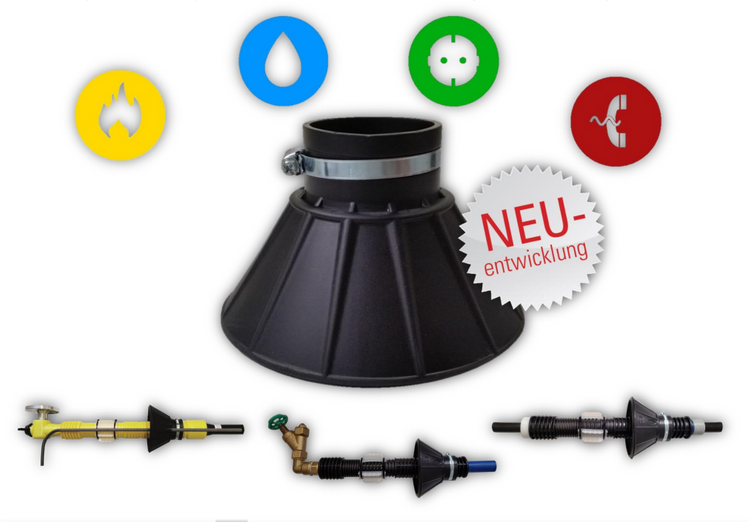 SCHUCK clearing tool: Specially developed - all-round clearer.
So that the sealing screen can unfold freely on the outside of the building, the soil outside the core drilling is removed in a defined area through the core drilling. The Schuck special tool is used for this. With its help, the soil can be loosened and removed. The "cone template" is used to check whether the created space is sufficient. If this can be moved freely, there is enough space for the sealing screen.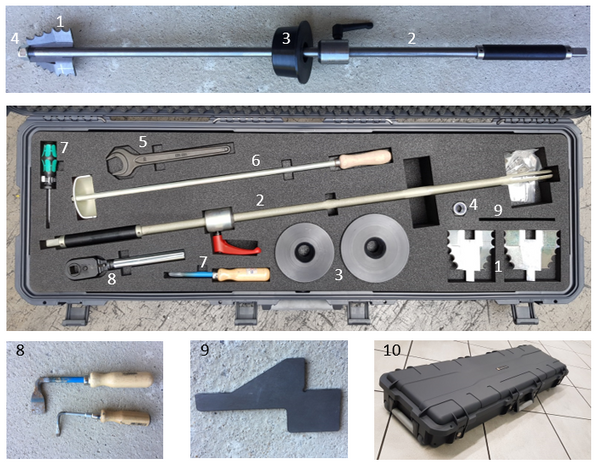 Components of the accessory set:
1. Cutting rings
2. spindle
3. Centering washers
4. Lock nut
5. Open-end wrench SW30
6. Scraper blade
7. Scratching tools
8. Ratchet drive
9. Cone stencil
10. Carry case
Part number complete set: ZUB00207