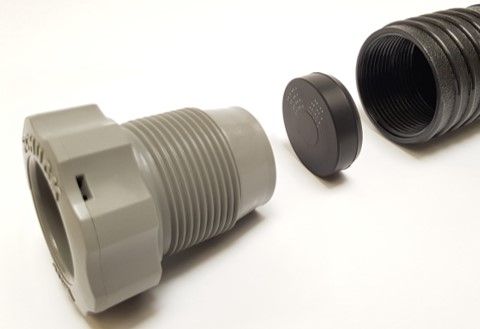 HOUSE ENTRY MHP WITH VARIABLE SEALING SYSTEM - CAN BE MOUNTED WITHOUT TOOLS.
The sealing system of the MHP consists of the adjustable segment seal for a maximum sealing range and the screw-in element as assembly aid and securing device.
Available in two versions:
Line diameter 19 - 40.5mm
Line diameter 39 - 63.5mm
SIMPLE, VERSATILE AND TIGHT
The SCHUCK MHP House Entry for Water Lines and Power Lines.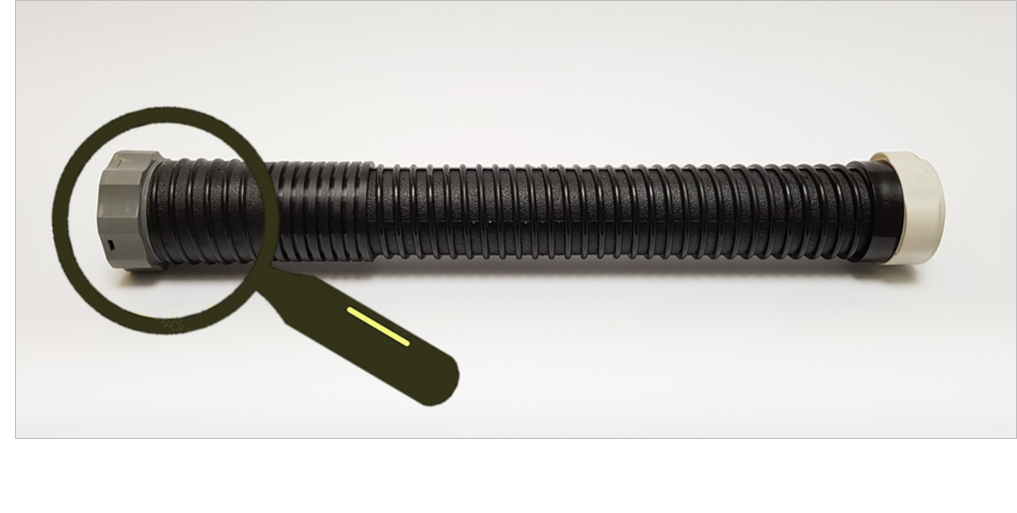 The MHP segment seal in detail
The segment seal can be flexibly adapted on site to the existing line diameter of 19 - 40.5 mm or 39 - 63.5 mm.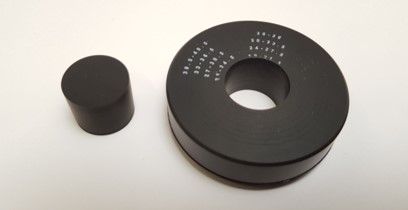 REMOVE PLUG
The plug is intended to shut down a connection if necessary. To install a line, it can simply be pushed out.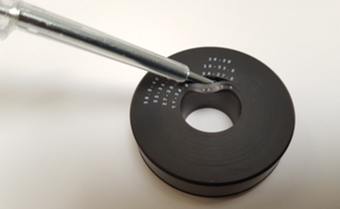 SELECT SEALING AREA
The desired sealing area corresponding to the cable diameter remains, the smaller segments are loosened with a pointed object (e.g. phase tester).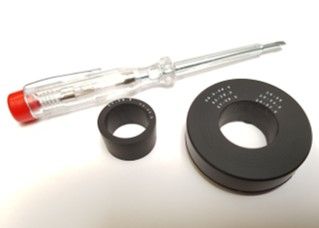 ADJUSTING THE SEAL
Using the pointed object, pierce the inner sealing segments and then separate them out circumferentially. In this way, the desired continuous sealing of the pipe is obtained.
Can be mounted without tools
The screw-in element is used to mount and secure the seal without tools. When the segment seal is screwed in, it is pushed from a larger diameter area in the MHP via a cone into an area with a smaller diameter and thus radially compressed. It is therefore sufficient to screw in the screw-in element on block without applying a specific torque. The end cap protects the system from penetrating dirt.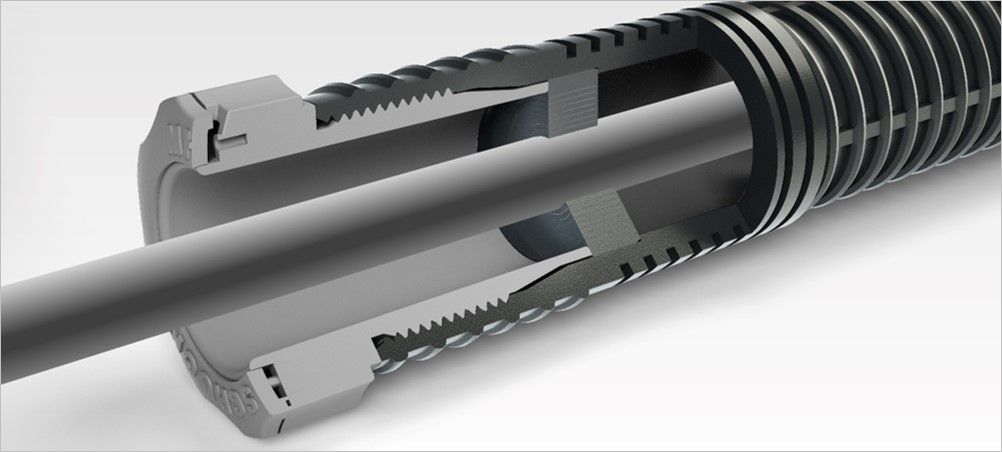 INSTALLED IN NO TIME AT ALL
Safe installation. Best part of it: Cables can be replaced later.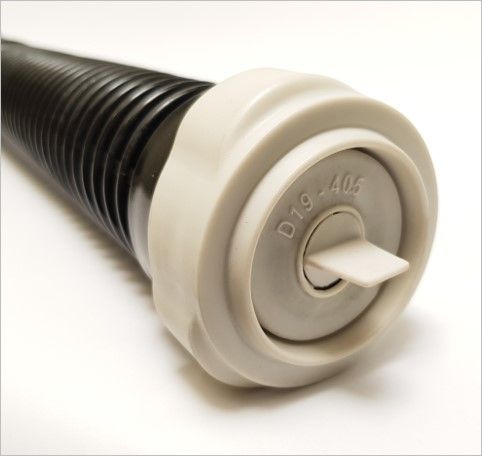 END CAP
The end cap prevents dirt from entering the MHP.
ready for installation
The installation explained in 5 easy steps.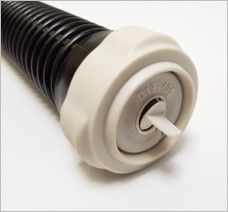 1. OPEN END CAP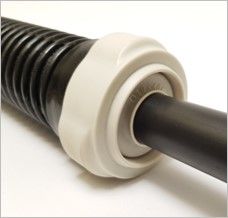 2. INSERT THE CABLE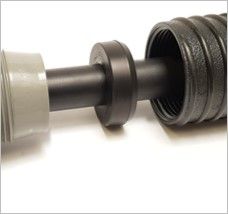 3. ADJUST THE SEAL AND SLIDE IT ONTO THE PIPE.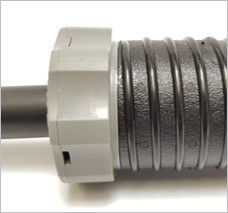 4. SCREW IN THE SCREW-IN ELEMENT UNTIL IT STOPS.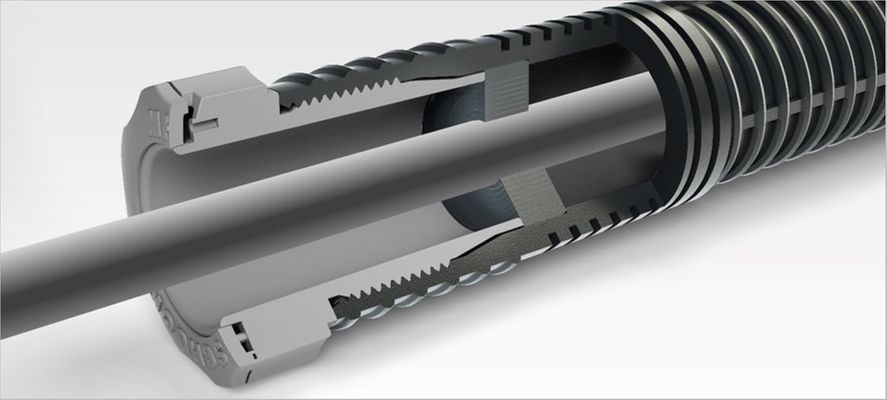 5. SAFE & TIGHT
THE MODULAR HOUSE ENTRY IN VIDEO
The coordinated system of round threaded sheath and flexible accessories enables fast, safe and standard-compliant installation in any situation. Explained in detail in the following video!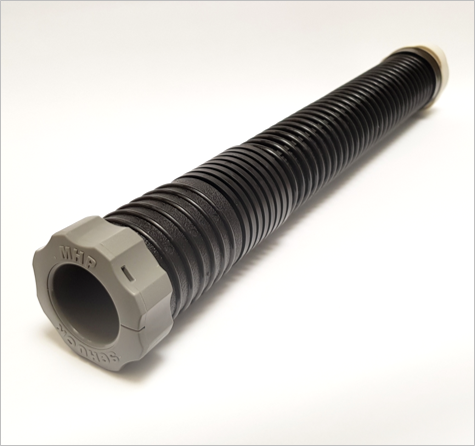 TO THE POINT - THE ADVANTAGES OF THE MODULAR HOUSE ENTRY SYSTEM MHP
One component for electricity and water.
Low stock levels due to fewer variants.
Segment seal for stepless sealing
Large diameter range.
Tool-free assembly.
Tight without tools - hand-tight screwing in is sufficient for secure sealing.
Compact and sophisticated design.
Sealed end cap prevents ingress of dirt and rainwater.
Well-known installation system, self-explanatory.
Simple & safe retraction of the pipe.
Easy to maintain - cables can be replaced at a later date.
Download & Bonus material: