PROJECT-ON-SITE SERVICE, COMMISSIONING & MAINTENANCE
The guarantee of success for a successful installation, correct commissioning and professional maintenance of complex pipeline systems is a qualified team. The SCHUCK Service Team offers project-related services and even training on the construction site.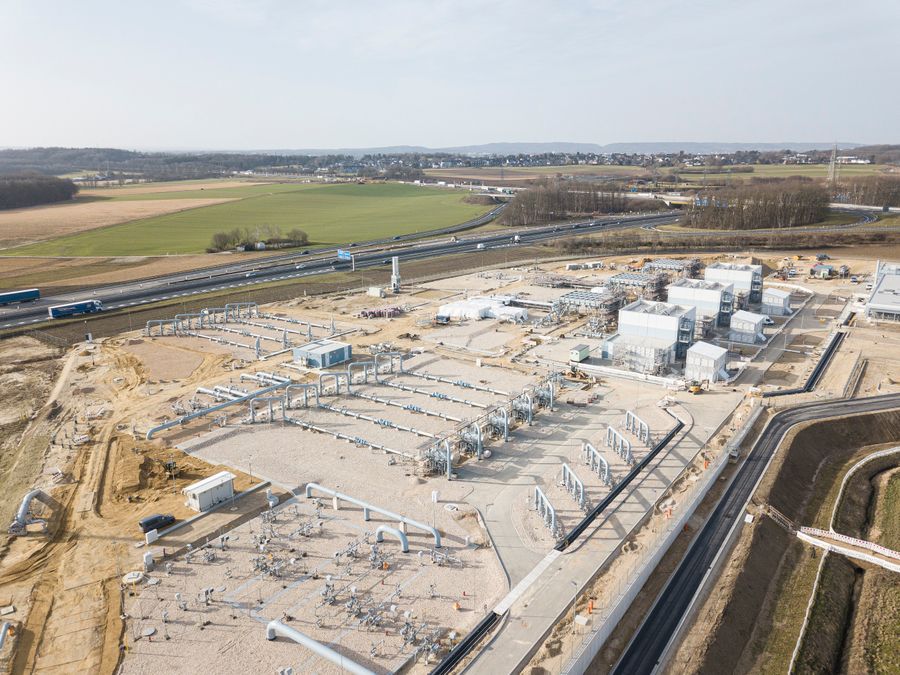 SCHUCK - Overview of Services
Installation
Maintenance
Customer service
Repairs
Spare Parts
Training
Find out more about the individual SCHUCK Services here, such as the 24/7 breakdown service >>
The Story of the - ZEELINK Pipeline Project
The ZEELINK pipeline project manages the conversion from "L-gas" to "H-gas", which, due to its higher methane content (high calorific gas), ensures more efficient energy supply. The pipeline begins in Lichtenbusch in North Rhine-Westphalia (south of Aachen) and ends in Legden (near Ahaus). The length of the pipeline is approx. 216 km and has a pipe diameter of 1000 mm.
SCHUCK Products and Services in the ZEELINK Project
As a system and solution provider, we not only supply our customers with products of outstanding quality, but also offer an all-round service.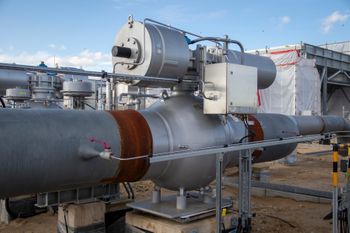 Schuck supplied a total of 127 ball valves from DN150 to DN1200 for this project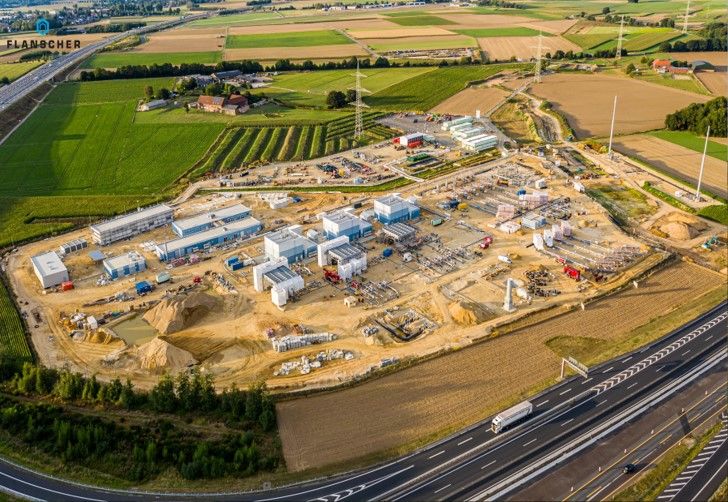 37 ball valves were installed for the Würselen compressor station alone, including 10 safety fittings with spring cylinders. These are necessary to quickly shut off the 3 electric compressors and the gas cooler in the event of a malfunction.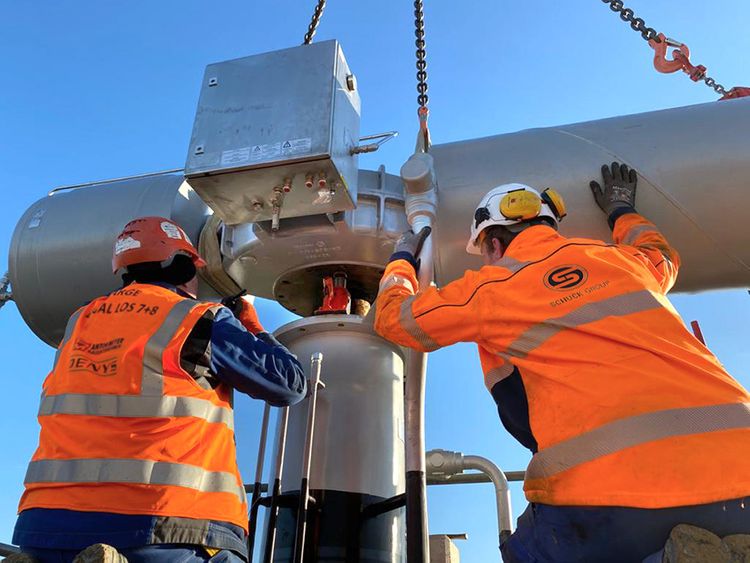 The SCHUCK Service is at regular intervals on the compressor station as well as on the route to ensure smooth commissioning.
Direct communication between the customer and SCHUCK enables all work to be carried out quickly and easily.
We receive regular feedback from the construction site and can therefore adapt our range of services individually.