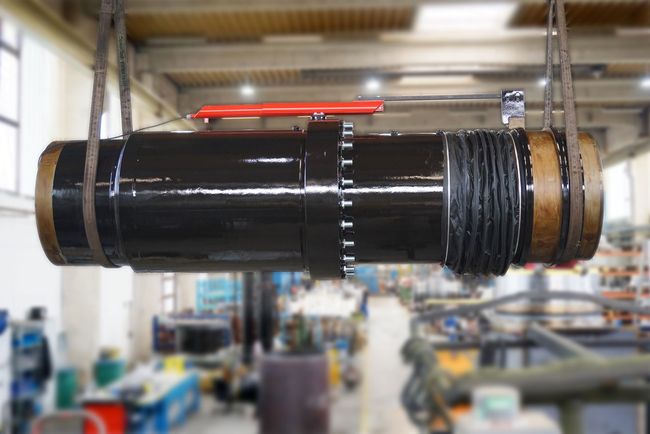 MANUFACTURE AND DELIVERY OF THE NEW LINEAR COMPENSATORS
Some time ago, we provided information in the form of a technical report (see downloadable PDF below) on how Schuck had further developed its linear compensators and that the 168 km long high-pressure pipeline from Pogórska Wola to Tworzeń in Poland will be equipped with this new generation of expansion joints. In the underground gas pipeline, which is due to go into operation next year, 42 of these pipe expansion joints with a nominal size of DN 1000, a nominal pressure of PN 84 and a new design are used for integration into a (CP) Cathodic Protection system.
At this point, however, we do not want to go into the technical features of the product detail; rather, we would like to offer a few interesting insights into the Franz Schuck GmbH large-scale linear compensator project.
Download & Bonus Material:
-> Download the technical report on the new linear compensators:
-> Download the variation and measurements overview on the linear compensators: